Sold to a great home to go Eventing.

Sold on to be a sports pony broodmare.

Sold to a lovely home, can't wait to see her out and about under saddle!

Sports horse broodmare now sold to a very nice home to go hunting and do RC competitions!

12.2hh Riding Pony Gelding, Ant has been sold back to his breeder to be produced under saddle.

Sold to a great home to go eventing and do a bit of everything!

Sold to a lovely home to do a bit of dressage and showing.

Sold to Amy Gillespie to go eventing.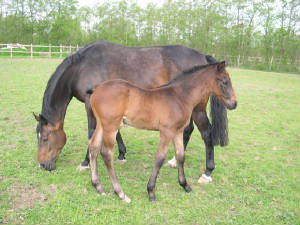 Classictop Golly Gosh (Golly)
Homebred brown colt by Trifolio out of Nicolanta born 2006. Sold to Carol Navis for a career in Dressage.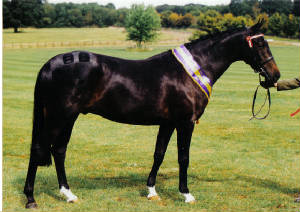 Photo Courtesy of Real Time Imaging
Renkum Acrobat (Frank)
Born 2000, by Renkum Archer out of Renkum Katies. 15.2 Brown gelding. Purchased as a yearling from breeder Henk Minderman as a project! This horse needs little introduction!
A successful couple of show seasons culminated in him winning the Riding Horse Championship at the BSHC&RH National and Show and going on to win the Overall Supreme Inhand Champion.
Brought out slowing as a small riding horse, I qualified him for RIHS at Surrey County 2005, before selling him to Janice Barkaway for whom he is currently being shown by Katie Davis. He has since been 8th RIHS 2006 and 5th HOYS 2006. He has also qualified for RIHS 2007 and i wish them every success in the future.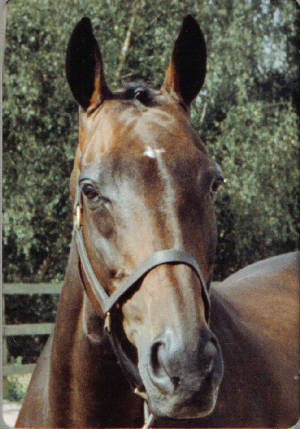 Classic Hand

Moving Light (Harry)
By Trifolio out of Pandora. Brought in conjunction with Alex Kelly in foal to Broadstone Dickens. Now in Alex's ownership and in foal to No Submission.

Classic Pirouette (Darcy)
2003 15.2 Bay TB filly by Pyramus. Sold to Valerie Evans where she has been broken and is going very nicely. I hope to see her out in the near future.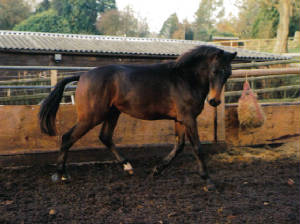 Renkum Atom (Tommy)
By Renkum Archer out of Whatatodo, bay gelding sold to my great friend Susie Lloyd where he is much loved and enjoyed.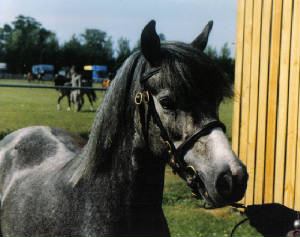 Walstead Delilah's Dream (Delilah)
12hh Hunter Pony.

Seren
Dark brown section B.

Photo courtesy of Pleasure Prints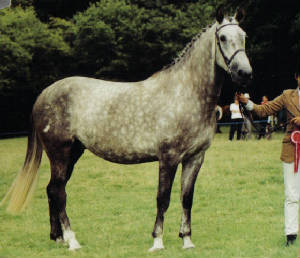 Sea Pride (Doris)
Grey mare brought from ireland. Competed at county level WH.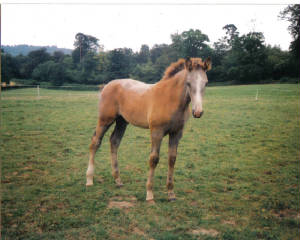 Passion (Daisy)
Homebred grey filly by Randi out of Sea Pride.Sold to Angela Love of CVS Sports Horses.

Photo Courtesy of Pleasure Prints
Applause
158cm small riding horse/ISHT by Atlantus. Won approx £200 BSJA, Pre Novice evented and in foal to More Pokey when we sadly lost her due to a terrible illness.

Photo courtesy of Pleasure Prints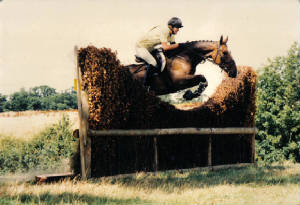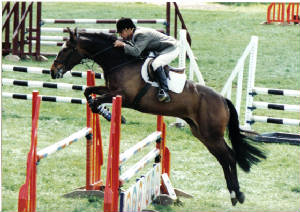 Finchcocks Warren (Brian)
By Renkum Englishman he won £250 approx bsja and again evented. He was sold to Sally Mac and is now is regulary seen out with the Coakham Bloodhounds.
CVS Newgale Night Sky (Leo)
By Renkum Valentino, 16hh brown gelding. Sold to Debbie Seldon, and successful in the showring. Leo is about to embark on a dressage career and hopefully some more showing too!